Legal Analyst Media Coverage for Rene Sandler
Rene Sandler is a trial attorney in Rockville, Maryland. Ms. Sandler is a regular talk show guest and speaks about current news topics of interest, legal issues affecting the rights of individuals, the frequent breakdown of the criminal justice system, and matters related to the victims of crime. Ms. Sandler represents individuals in all aspects of the criminal justice system, including crime victims and their families, and witnesses who become involved in the criminal justice system. Ms. Sandler understands the impact that the criminal process can have on a victim and their family and offers extensive experience, knowledge, and compassion to those she represents. Ms. Sandler understands that "a victim or witness can feel revictimized by the criminal process and as an experienced criminal defense attorney I offer invaluable insight and perspective for a person going through this difficult process."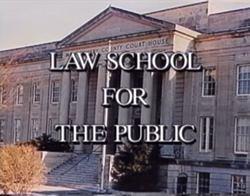 Rene Sandler hosted the local Montgomery County Cable Television Show, "Law School for the Public" where Rene and her guests discussed the District Court for Montgomery County and Montgomery County Circuit Court Drug Court Program.  Rene's guests were the Hon. Sherri Koch and Assistant State's Attorney Karen Mooney. Click here to watch it.
Rene Sandler interviewed on Kavanaugh allegations and statute of limitations for Maryland criminal charges. Watch video.
Rene Sandler provides legal commentary on the Taylor Swift case.
There's bad blood in a Denver courtroom today as jury selection begins in the case between a former radio deejay and music star Taylor Swift. David Mueller claims that Swift got him fired from his job at KYGO after she falsely accused him of putting his hand up her skirt and grabbing her butt while the two posed together for a photo in 2013. NBC News Legal Analyst Rene Sandler says Mueller may have a difficult time proving his case because he destroyed devices which held a recording he made with his boss the day after the incident.
The judge in the case believes the defamation lawsuit from Mueller could be worth as much as three-million dollars. Swift filed a countersuit against Mueller for assault and battery, claiming that the photo of the two is proof that she was groped. The popstar is expected to testify during the nine-day trial.
NBC News Legal Analyst Rene Sandler says Taylor Swift's countersuit against a former radio deejay alleging that he groped her while posing for a photo stands on shaky ground.
NBC News Legal Analyst Rene Sandler says former radio deejay David Mueller will have a rough time winning any money in his defamation lawsuit against popstar Taylor Swift.
NBC News Legal Analyst Rene Sandler says the result of a legal battle between a former radio deejay and Taylor Swift could all hinge on the popstar's testimony.
Rene Sandler appears on Ashleigh Banfield's
PrimeTime Justice on August 1, 2017