Maryland Attorney, Rene Sandler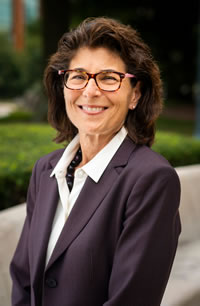 RENE SANDLER NAMED TO WASHINGTONIAN MAGAZINE'S TOP 30 BEST LAWYERS "SUPERSTARS" OF THE LEGAL COMMUNITY AND NAMED TO MARYLAND SUPER LAWYERS® (2011-2020), SUPER LAWYERS®, SUPER LAWERS® TOP 50 WOMEN OF MARYLAND (2011-2018, 2020) TOP 100 LAWYERS (2011-2018), TOP 50 WOMEN OF WASHINGTON DC, AND NAMED TO NATIONAL TRIAL LAWYERS TOP 100.
Rene Sandler has been an attorney in the State of Maryland since 1994. Ms. Sandler regularly handles high profile criminal cases and cases of public interest. Her zealous advocacy on behalf of her clients and the skills she demonstrates aggressively defending the rights of others has been regularly featured on national and local television, and in newspapers and magazines.
Ms. Sandler practices in the areas of criminal defense, serious traffic offenses, juvenile crime, child protective services investigations, personal injury, victim's rights, appellate law, and protective orders in domestic violence cases. Ms. Sandler's expertise in child protective services investigations provides invaluable guidance for domestic attorneys and others facing the possibility of a collateral impact of these serious issues. Ms. Sandler is known for providing great skill, care, strategy, and knowledge in all of her cases, particularly with the immediacy and irreparable nature of cases involving children.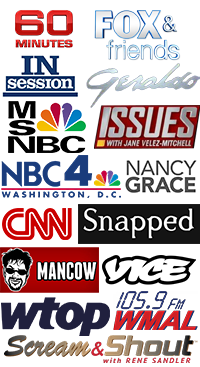 Ms. Sandler's cases have been seen on Sixty Minutes, Geraldo, CNN, Nancy Grace, Fox and Friends, and MSNBC among others. Ms. Sandler regularly appeared on HLN's Nancy Grace, Issues With Jane Velez-Mitchell, and appeared on HLN's hit prime time show, After Dark. Ms. Sandler appeared numerous times on Tru Tv's In Session as a legal expert. Ms. Sandler is a regular television legal analyst on NBC 4 in Washington, D.C. Ms. Sandler has provided legal commentary on cases such as the Taylor Swift civil trial, Boston Marathon Bombing, Jodi Arias, Conrad Murray (Michael Jackson's doctor), Casey Anthony, and the Execution of the D.C. Sniper, John Mohammed, which took place in Montgomery County, MD where Ms. Sandler practices. Ms. Sandler has also provided legal and creative guidance for the VICE network and other outlets on topics related to criminal law and CPS investigations.   Ms. Sandler and attorney Gloria Allred teamed up in the 2010 case of Brian Betts, representing the family of Brian Betts, the D.C. school principal who was targeted and murdered in his home in Montgomery County. Ms. Sandler provided invaluable legal analysis for NBC4 and WTOP radio on the local Montgomery County, Maryland case known as the Lululemon murder. Ms. Sandler appeared on the Oxygen Network's television show Snapped which featured the Lululemon case and the trial of Brittany Norwood who was convicted of the murder of her co-worker in that case. Ms. Sandler is a popular national and local radio show guest and has appeared on nationally syndicated talk radio shows sharing her views on current legal issues as well as her own cases including G. Gordon Liddy, Lars Larsen, Steve Malzberg Show, and appearances on Curtis Sliwa and The Mancow Show, local Washington D.C. stations WMAL and WTOP, and other radio talk shows throughout the country. Rene Sandler hosted her own weekly radio show with an edge, Scream and Shout with Rene Sandler, which can be found on iTunes.
ABOUT RENE SANDLER (pronounced Ree-nee)

Rene Sandler was born and raised in Montgomery County, Maryland. Ms. Sandler attended the University of Maryland where she received a Bachelor of Science, American University, Masters of Science in Justice, Comparative Corrections Institute, Imperial College of Science and Technology, London, England, District of Columbia School of Law, Juris Doctor, Magna Cum Laude.  Ms. Sandler is admitted to practice law in the State of Maryland United States District Court, Maryland, United States Court of Appeals, Fourth Circuit, United States District Court, Western District of New York, United States District Court, District of Colorado, United States Supreme Court.
Ms. Sandler began her legal career as a law clerk to the Hon. S. Michael Pincus, in the Circuit Court for Montgomery County. Thereafter, she joined the Montgomery County State's Attorney's Office where she prosecuted hundreds of major felonies, misdemeanors, and serious traffic cases and regularly tried cases before juries. Ms. Sandler has been in private practice since 1996.
Rene Sandler has been recognized for many years as a top trial lawyer in Washingtonian Magazine, Maryland SuperLawyers(r), and was also honored to be inscribed on the Wall of Tolerance at the Southern Poverty Law Center in Montgomery, Alabama where her name appears along with other great lawyers and others with a passion for justice like Rene Sandler.
In addition to her dedication to law, Rene Sandler is the founder and former Chair of the School Education Program for the Montgomery County Bar Foundation. As the Chair of this prestigious committee, Ms. Sandler worked closely with Montgomery County Public School officials, to bring educational and mentoring programs to the schools on the topics of school violence, gangs, forensic evidence, and introduced students to the legal system. Rene Sandler also previously served by appointment on the District Court Bench Bar Committee and Fee Dispute Resolution Committee for the Montgomery County Bar Association.
Education
University of Maryland,
Bachelor of Science Degree
American University,
Masters of Science Degree in Justice
Comparative Corrections Institute
Imperial College, London, England
District of Columbia School of Law,
Juris Doctor Degree, Magna Cum Laude

"I am thankful most importantly for my family and friends, but am also thankful for the opportunities that I have had to help young people and others redirect their lives in a positive direction through my work in the legal community."

Rene Sandler, Esq.
Interview by MyMCMedia


Associations
Admitted to Practice in
State of Maryland
United States District Court, Maryland
United States Court of Appeals, Fourth Circuit
United States District Court, Western District of New York
United States District Court, District of Colorado
United States Supreme Court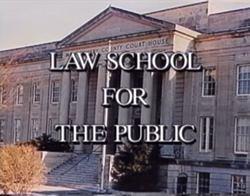 Rene Sandler hosted the local Montgomery County Cable Television Show, "Law School for the Public" where Rene and her guests discussed the District Court for Montgomery County and Montgomery County Circuit Court Drug Court Program.  Rene's guests were the Hon. Sherri Koch and Assistant State's Attorney Karen Mooney. Click here to watch it.
Rene Sandler added movie producer and actor to her bio recently with her involvement in the movie, Unbridled, which tackles the tough subject of human trafficking.  Ms. Sandler plays herself as an attorney in the film which has won numerous film festival awards and was released in 2019. The film stars Eric Roberts, T.C. Stallings, Dey Young, and Jenn Gotzon. Click here to see Rene Sandler's film bio.
LEGAL CHALLENGE BY RENE SANDLER ON BEHALF OF MURDERED BOY MAKES CLEAR FOR THE FIRST TIME IN MARYLAND THAT SOCIAL WORKERS CAN BE HELD LIABLE
Though well known as a criminal defense attorney, Ms. Sandler's practice has also regularly included the representation of children, families and those in need of protection resulting from injury or other circumstances during her entire career as a private attorney.  In 2004, Ms. Sandler and another attorney were the first attorneys in Maryland to successfully challenge  the Maryland Department of Social Services ("DSS") on behalf of a murdered boy.  The appellate court's decision made clear that child protective services social workers and DSS can be held liable in the State of Maryland for certain conduct. Horridge v. St. Mary's County Dept. of Social Services, Court of Appeals of Maryland, July 28, 2004, 382 Md. 170.  Ms. Sandler handles child protective services cases including investigations and appeals throughout the State of Maryland and has published articles for attorneys in the State of Maryland on the collateral consequences of protective orders and the impact of child protective services on families.
FIRST AMENDMENT FREEDOM OF RELIGION WIN FOR RENE SANDLER'S CLIENT IN MARYLAND COURT OF APPEALS
In a First Amendment Freedom of Religion case Ms. Sandler successfully challenged a trial judge's decision which interfered with a Plaintiff's right to freely practice his religion.  The Maryland Court of Appeals reversed the trial court's decision in favor of Rene Sandler's client in an substantial landmark decision reinforcing the meaning and legal standing of the 1st Amendment to the United States Constitution.  Neustadter v. Holy Cross Hospital of Silver Spring, Inc., Court of Appeals of Maryland, February 24, 2011, 418 Md. 231.
OTHER APPELLATE CASES OF INTEREST FOR RENE SANDLER
Jenkins v. State, 146 Md. App. 83, 135 (2002) (trial counsel)
State v. Raines, Court of Appeals of Maryland, July 13, 2004, 382 Md. 588 (Maryland 4th Amendment DNA Database Challenge)
State v. Harding, Court of Special Appeals of Maryland, December 7, 2005, 166 Md.App. 230 (trial and appellate counsel)
Bryant v. State, Court of Appeals of Maryland, June 5, 2006, 393 Md. 196 (trial and appellate counsel)
Rory Leftwich v. State of Maryland, (Ct. Spec. App., No. 1156, Sept. Term 2005) (trial counsel)
Doe v. Pharmacia & Upjohn Co., Inc., Court of Appeals of Maryland, August 11, 2005, 388 Md. 407
Doe v. Pharmacia & Upjohn Co., Inc., United States Court of Appeals, 4th Circuit, February 4, 2005, 122 Fed. Appx. 20.
Network International v. WorldCom Technologies, Inc., United States District Court, D. Maryland, Southern Division, March 5, 2001, 133 F.Supp.2d 713