Rockville, Maryland Attorney for Cyber and Internet Crimes
and Crimes Involving Technology
Cyber crimes and internet crimes, including all forms of electronic communications, are emerging as one of the fastest growing areas of crime in the United States. Maryland has comprehensive cyber and internet crime statutes for which all practicing attorneys and individuals should be aware.
Rockville Cyber and Internet Crime Attorney Rene Sandler is the go to resource for cyber and internet crimes for both attorneys and individuals in the State of Maryland. Issues concerning claims to the unlawful access to a person's computer or smart phone are a regular occurrence particularly in family law cases. Rockville Cyber and Internet Crime Attorney Rene Sandler has written about and litigated cutting edge issues related to cyber and internet crimes including a cases in which a person provided access to a computer or email account for a limited purpose; however the "permission" or access exceeded such limited purpose. In Maryland, it is a crime to exceed the authorized access to all or part of a computer. Such unauthorized or exceeding authorized access carries a penalty not exceeding 3 years imprisonment or a fine not exceeding $1,000 or both. Penalties increase under Maryland law to a penalty not exceeding 5 years and a $5,000 fine if a person intentionally causes the malfunction or interruption of all or part of a person's computer and/or intentionally, willfully, and without authorization possesses, identified or attempt to identify a valid access code; or publicizes or distributes same to an unauthorized person and the aggregate amount of loss is less than $10,000 or if the aggregate amount of the loss is more than $10,000 the offense is a felony and on conviction a person is subject to imprisonment not exceeding 10 years or a fine not exceeding $10,000.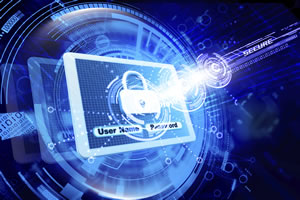 Maryland Criminal Law Section 7-302 is a comprehensive statute which defines a person's wrongful conduct as it applies to a computer including one's smart phone.
Cyber and internet crime laws encompass a wide variety of laws that destroy or interfere with normal operation of a computer system, including the following types of actions, among others.
Hacking is breaking into computer systems, frequently with intentions to alter or modify existing settings. When malicious in nature, such interference may cause damage or disruption to a computer system or network.
Rockville, Maryland Cyber and Internet Crime Attorney Rene Sandler regularly represents attorneys who come across cyber crime issues in their cases and regularly advises attorneys about their ethical obligations in handling electronic communications in discovery. Attorneys have strict ethical obligations regarding electronic information and electronic discovery.
Rockville, Maryland Cyber and Internet Crime Attorney Rene Sandler has written about cyber and internet crimes and issues involving technology and understands the legal nuances in handling such information. Ms. Sandler believes that it is critical for an attorney to be knowledgeable and competent about issues related to technology to best protect the client and inevitably themselves.
CALL ROCKVILLE, MARYLAND CYBER AND INTERNET CRIME ATTORNEY RENE SANDLER NOW FOR YOUR ELECTRONIC CRIME NEEDS. CONTACT HER NOW!